Browse local listings from sellers of used pool tables.  These used pool tables for sale are listed free and we take no responsibility for their accuracy or intent.  You can call us directly to get pricing to move this pool table
*pricing may vary based on the situation at the buyer and sellers home
More Information – Contact us to price a professional move for this table
$ 2,100.00
USED POOL TABLE BUYERS GUIDE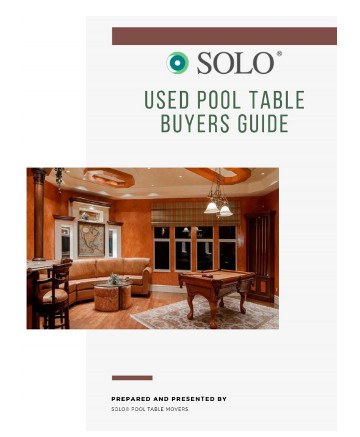 Get your guide Now!
Have a 9 foot Olhausen Remington pool table that was purchased 12 years ago and is in gorgeous condition.
It has cherry finished hard maple wood, black felt, black leather pockets, and also comes with a matching wooden cue rack as well as four graphite cues.
Included are the set of balls and a special sardo right rack like the pros use on TV.
The table is gorgeous and in great shape and features a three piece Italian slate, accu fast cushions, and bumpers. Please email me or text four zero eight four three one one four nine eight if you're interested.
You can look up the prices for a new 9 foot Olhausen and see that $2100 is a great price.
Or best offer
This Ad has been viewed 641 times.