Description
Silver Cup Hand Talk FREE SHIPPING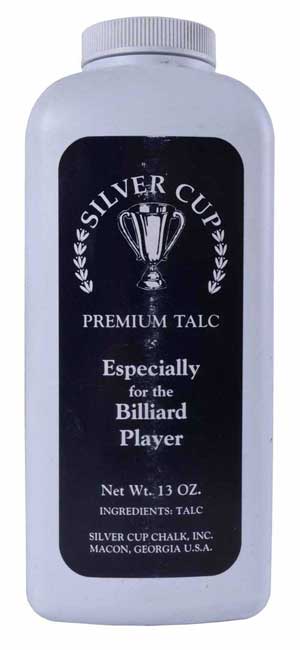 Silver Cup Shakable Hand Talc is convenient to have in your billiard room for your hands if they start getting sticky. Apply this talc on your hands and get that smooth stroke back on your game. This Silver Cup Cone Talc features:
13 oz. plastic dispenser
This container can be stored easily and unlike cone talc, when dropped it won't break and won't leave a mess of chalk on your carpet.