Description
Super Aramith Pro Ball Set – FREE SHIPPING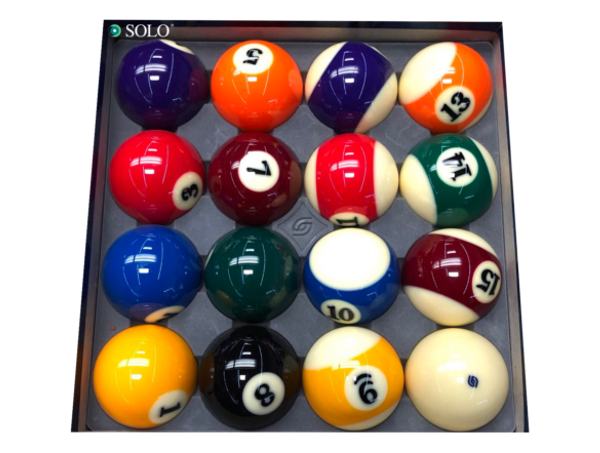 The Super Aramith Pro ball set includes Aramith's Pro cue ball. This ball set meets all professional quality specifications for density, balance, diameter, roundness, color, gloss, hardness and weight. Aramith Belgian balls also have outstanding endurance through a hardened vitrified surface with an ultra-high density for exceptional scratch and impact resistance.
Size: 2.25″ in Diameter
Free Shipping

Contact us for details and visit our informational pool table moving pages.  
–
30-day money back guarantee: Product must be in original condition when returned within 30 days.  Must not have any self-inflicted damage or marks in any way and must be returned in original packaging.