Browse local listings from sellers of used pool tables.  These used pool tables for sale are listed free and we take no responsibility for their accuracy or intent.  You can call us directly to get pricing to move this pool table
*pricing may vary based on the situation at the buyer and sellers home
More Information – Contact us to price a professional move for this table
$ 900.00
USED POOL TABLE BUYERS GUIDE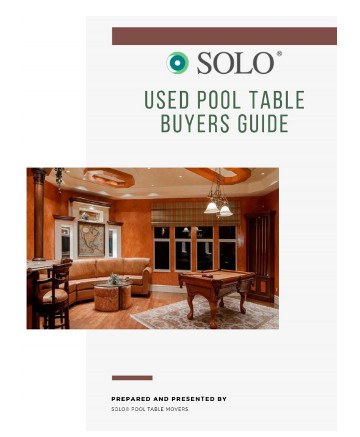 Get your guide Now!
This is a beautiful piece of furniture, it is 10 years old, but has probably not been used less than 10 times, I have just lowered the price.

It has premium black felt, 1" Slate, leather pockets, and I believe its Walnut with Mother of Pearl details. It will be sold with all of the pool balls, chalk, cues, triangle, and two cue racks (one wall mounted and one free standing). It is 31" high and 98" x 54", I paid approximately $2,800 for it, it is an America Heritage. It is located in Simpsonville, SC. I would prefer it if you have it professionally moved, which is why it's listed on this site, as they can offer that for you.
This Ad has been viewed 486 times.