Browse local listings from sellers of used pool tables.  These used pool tables for sale are listed free and we take no responsibility for their accuracy or intent.  You can call us directly to get pricing to move this pool table
*pricing may vary based on the situation at the buyer and sellers home
More Information – Contact us to price a professional move for this table
$ 1,500.00
USED POOL TABLE BUYERS GUIDE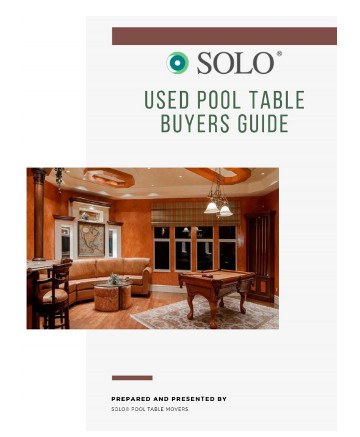 Get your guide Now!
Selling 2010 Spencer Marston Prato Pool table. Purchased and set up in 2010. It has sat in our house and has been unused since due to house being vacant. As no one lived in the home from late 2010 to 2018.

Still assembled and in our "storage room" in the house.
Moving companies in the surrounding areas quoted between $300-$450 to disassemble and reassembled the pool table within LA Area.
This Ad has been viewed 83 times.