Browse local listings from sellers of used pool tables.  These used pool tables for sale are listed free and we take no responsibility for their accuracy or intent.  You can call us directly to get pricing to move this pool table
*pricing may vary based on the situation at the buyer and sellers home
More Information – Contact us to price a professional move for this table
$ 3,500.00
USED POOL TABLE BUYERS GUIDE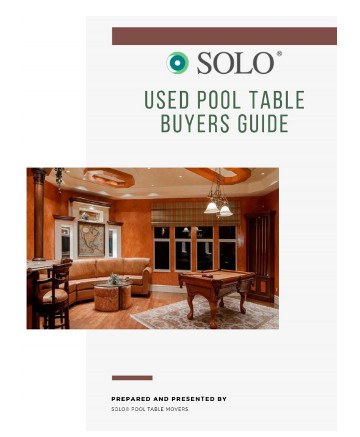 Get your guide Now!
Mint condition Brunswick Artisan 8' Pool Table. 3 Pool Cues, Extension Cue, wall mount and Balls included. $9000 original cost.

"The Artisan table was inspired by the famous turn-of-the-century Arts & Crafts Furniture Movement. Frank Lloyd Wright, among its leaders, guided the return to strong, handcrafted, beautifully simple design. The distinct flared legs anchor this table and oak finish features unique fly speckling and cowtailing detail making the Artisan table blend easily into any room décor."
This Ad has been viewed 98 times.