Browse local listings from sellers of used pool tables.  These used pool tables for sale are listed free and we take no responsibility for their accuracy or intent.  You can call us directly to get pricing to move this pool table
*pricing may vary based on the situation at the buyer and sellers home
More Information – Contact us to price a professional move for this table
$ 4,500.00
USED POOL TABLE BUYERS GUIDE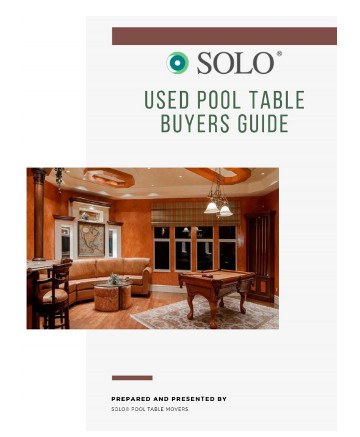 Get your guide Now!
The table is elegant and has a piano finish on the table and rails.
The rails are wide Caucasian Walnut burl.
The cloth is Wine color and color pockets are carved gold.
The finish is oxblood on Alder.
The cue rack is Canterbury glass back/Alder/oxblood Piano.
Accessories include 1 set of balls, 4 cue sticks, dust cover, table brush, triangle, shake bottle, chalk.
This also includes the Certificate of Authenticity, serial number, the date table was completed, and also the designer's signature.
It is a very unique and antique collection, which adds value to your home.
This Pool table is a collectible, valued as a top of the line classy addition.
I can provide other details if needed.
This Ad has been viewed 338 times.