Browse local listings from sellers of used pool tables.  These used pool tables for sale are listed free and we take no responsibility for their accuracy or intent.  You can call us directly to get pricing to move this pool table
*pricing may vary based on the situation at the buyer and sellers home
More Information – Contact us to price a professional move for this table
$ 4,000.00
USED POOL TABLE BUYERS GUIDE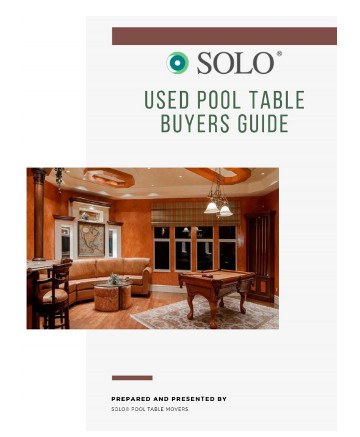 Get your guide Now!
Custom built gorgeous rich tobacco stain pool table. The table also has all necessary accessories to convert into a dining room table that comfortably sits 12 adults.

8' Pro Size (46x92). 32" from the top of the rails to the ground.

Full size edge to edge (59x105).

Color:
Table wood - Rich Tobacco stain
Table cloth - Simonis tournament blue

Comes with:
1 Table Cover (dark walnut)
1 3-piece Dining Table Converter (dark walnut)
1 Billiard ball set, Aramith 2-1/4" regulation size
1 Break Cue
1 Magic Rack

Built for over $7,000 including accessories. Asking $4,000 firm. Buyer pays for dismantle, shipping, and assembly (only willing to use reputable billiards dealers - slate is very heavy and fragile and should be moved by companies that specialize in pool tables).
This Ad has been viewed 136 times.