Browse local listings from sellers of used pool tables.  These used pool tables for sale are listed free and we take no responsibility for their accuracy or intent.  You can call us directly to get pricing to move this pool table
*pricing may vary based on the situation at the buyer and sellers home
More Information – Contact us to price a professional move for this table
$ 2,000.00
USED POOL TABLE BUYERS GUIDE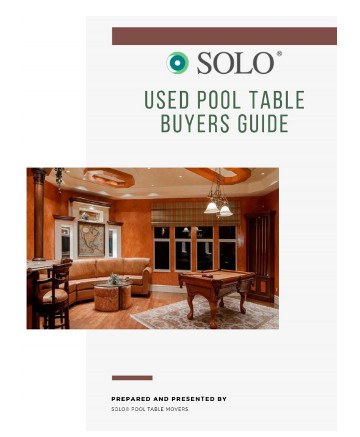 Get your guide Now!
I have a solid wood pool table that's in very good condition.
I had gotten it about a year ago, but it doesn't get played on like it should so hoping to find someone to put it to good use.
I had it resurfaced with a tan color cloth and the ends of the pool sticks redone.
The table can also be converted to a ping pong table.
Comes with table cover, pool sticks, balls, chalk, rack, ping pong paddles and balls, and a storage rack for materials. Asking $2000 or best offer.
This Ad has been viewed 461 times.